Water is an important topic here in Mendocino County for farmers, ranchers, wildlife, residents and businesses. Farmers and ranchers in Mendocino County are very aware of the importance of a long-term, reliable water supply and good water quality for everyone.  Mendocino County Farm Bureau works directly with farmers and ranchers in the various watersheds to consider critically important water issues.  Farm Bureau's Water Committee reaches out to collaborate with multiple stakeholder groups and seeks to build partnerships that allow us to do even more for our members.
To view more about the re-licensing and sale of the Potter Valley Project, click here.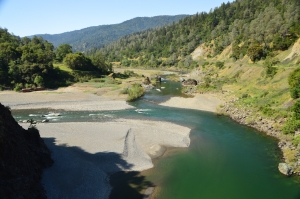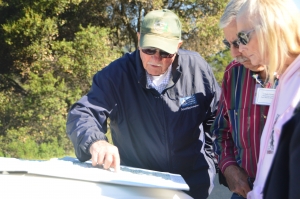 In my opinion, the benefits realized from the small amount of money we pay for the membership, by far outweighs the cost. If I had to go to a Water Rights Specialist alone, I would be talking about hundreds if not thousands of dollars.
January 2019 Water Committee News
Submitted by Frost Pauli, Water Committee Chair
Potter Valley Project Licensing Update
On January 25, 2019, PG&E sent a letter to the Federal Energy Regulatory Commission (FERC) providing their 'Notice of Withdrawal of Notice of Intent to File License Application and Pre-Application Document' for the Project.  As a   result, PG&E ceased all activities related to the relicensing of the Project and their efforts to sell the Project. The now "orphaned" Project and related licensing and sales process is in FERCs hands.
On March 1, 2019, FERC distributed a 'notice soliciting applications' which provided some additional information on the next steps for the Project. The notice stated that any party interested in filing an application for a new license for the project must first file a notice of intent (NOI) and a pre-application document (PAD). Potential license applicants can either choose to use the default integrated licensing process (ILP) or request to use an alternative licensing procedure when filing the NOI. An applicant may also include a proposal to complete the ILP pre-filing process that PG&E has already begun, including the completion of the 21 study plans submitted by PG&E and approved by FERC in 2018.  The notice also set a deadline of 120 days from the date of the notice (roughly July 1, 2019) for interested applicants to file NOIs, PADs, and requests to complete the pre-filing stages of the licensing process.
The FERC notice provided some direction, but not complete clarification on the entirety of what will be involved to move forward with the re-licensing of the Project. The Mendocino County Inland Water and Power Commission  (IWPC)  is working with counsel to fully vet the FERC process and determine the best way of moving forward as a  licensing applicant. In addition, IWPC is continuing to work with other interests to discuss licensing options and to  consider coalition building.  At this time, the only other entity that has publicly stated that they are considering submitting an NOI and PAD to FERC is Cal Trout. However, since the FERC process will be public, any entity that submits licensing documents to FERC will be public information.
A copy of the March 1, 2019 FERC letter and other supporting documents can be found on our website on the Potter Valley Project Re-licensing page.
Proposed Vineyard and Orchard Water Quality Permit
At the February 20th North Coast Regional Water Quality Control Board meeting in Santa Rosa, staff provided an update on the proposed vineyard and orchard water quality permit development that has been on hiatus since 2014. There was discussion of separating vineyards from orchards and focusing solely on vineyards, however the board members differed in their individual opinions on whether to separate orchards. For now the proposal included both vineyards and orchards, but this may change. Some of the general comments related to the permit include: development of water quality farm plans, implementation of best management practices to control discharges of waste and reliance on third party groups to assist land managers and property owners with permit compliance. The process of reaching out to the original working group members from the 2011-2014 period, of which MCFB was participating, is scheduled to begin some time in the Spring/Summer of 2019.  MCFB will continue to be engaged and will provide updates as available.
SWRCB Draft  Order for Waste Discharge Requirements for Winery Water Treatment Systems
In February, the State Water Resources Control Board released an administrative draft for the general waste discharge requirements for winery process water treatment systems. This order would ultimately become a state wide order to  replace the various regional water quality control board programs related to winery process water treatment systems. MCFB has been working with Wine Institute, California Farm Bureau and other groups to review the draft and submitted comments to the SWRCB on April 5th.