Political Action & Education Committee
The Farm Bureau Political Action and Education Committee (PAEC) focuses on a variety of local, state and federal issues that affect agriculture. The educational component provides information to the public so that the story of agriculture can be heard and understood. The political component works on numerous topics that include: land use, water, local government, taxes, air quality, state policy and federal legislation. The issues are dynamic and new topics are never in short supply.
---
Political Action & Education Committee Report
Reported by Peter Bradford, Committee Chair
February PAEC meeting with Mendocino CEO Darcie Antle
On February 9, 2023, the Political Action and Education Committee (PAEC) met with Mendocino CEO, Darcie Antle at the MCFB board room.
Darcie was asked to report on some of the accomplishments her office has been able to achieve in the county. She reported success in building relationships with county departments and officials and that county labor negotiations were challenging but have been settled. She also developed a fiscal unit to cross-train individuals in county departments to allow better understanding, transparency, and accountability.
Darcie mentioned to the committee some of the issues she sees that are problematic for Mendocino County such as unfunded mandates that require the county to implement and oversee new regulations but are without any additional financial aid from the state to do so. She also noted that with the decline in the local cannabis industry there has also been a corresponding decline in county revenue that has further impacted the county. Inflation, along with last year's inadequate water supply for agricultural production, infrastructure, both internal (such as IT) and external (buildings, roads, bridges), needing repair or replacement and the continuing housing crisis has also impacted the county coffers.
A few goals Darcie would like to see achieved would be to locate disaster recovery centers in Point Arena and Willits, review the county strategic plan for possible updates, continue to improve county departments relationships and transparency, and complete the county jail wing addition. She is also looking into reducing and or repurposing county property for better utilization.
The committee was given the opportunity to ask questions and Darcie responded to questions regarding the Great Redwood Trail, Ag pass, and the combined Treasurer Tax Collector and Auditor Controller position, Mendocino County Air Quality concerns, and the County Ag Commissioner.
All MCFB Political Action & Education Committee meetings are open to Farm Bureau members, who are welcome to attend, and are an excellent opportunity for members to interact with invited officials. At this time the committee does not have a set meeting date but will probably be meeting in the next few months; contact the MCFB office for information on upcoming meetings.
To access the rest of this article, please visit the Members Only section
---
Farm Pac & Farm Team
Working to Protect Your Bottom Line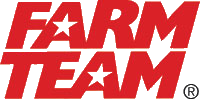 The biggest threat to farming is not an act of nature. The cumulative burden of increased taxes and regulations has a direct affect on your profitability.
No one person can face such obstacles alone. However, with Farm Bureau you have the tools to weather the storm.
Farm Bureau has two programs that directly impact your bottom line – the California Farm Bureau Fund to Protect the Family Farm (FARM PAC®) and the FARM TEAM.
These programs compliment each other and work to achieve one common goal – to protect people like you – California's family farmers and ranchers.
FARM PAC is Farm Bureau's political action committee, the muscle and voice representing farming interests in the political arena.
Farm Bureau does not utilize membership dues for making political contributions. This is why Farm Bureau created FARM PAC more than thirty years ago.
The voluntary contributions of members like you, allows Farm Bureau to make political contributions to candidates who are committed to working in the best interests of the state's farmers and ranchers, regardless of their party affiliation.
When deciding whether or not to support a candidate's re-election campaign, FARM PAC allows Farm Bureau to hold those lawmakers accountable for their actions while in office.
In addition to being able to make political contributions, Farm Bureau also saw the need for California's family farmers and ranchers to tell their story, while weighing in on legislation and regulations.
FARM TEAM allows you to contact the lawmakers who make the decisions that impact your farming and ranching operations.
As a web-based program, you will receive email Action Alerts from FARM TEAM that enable you to send letters and participate in activities that influence public policy and the outcome of elections.
In a matter of minutes, from the comfort of your own home and at your own convenience – you can take part in the political process and ultimately work to protect California's rich agricultural heritage.
There are many issues before lawmakers this year that will impact how you do business. A water bond intended to provide additional water storage and conveyance, eminent domain fixes, food safety regulations and legislation to reduce metal theft are all on the table.
Remember, Farm Bureau's strength is in its numbers and you have the tools to contribute to that strength. Regardless of how you participate, it benefits agriculture, and ultimately, it benefits you.
Visit http://www.cfbf.com/ to learn more about FARM PAC and FARM TEAM. Or simply call the Mendocino County Farm Bureau office at 707-462-6664 for more information.
---
0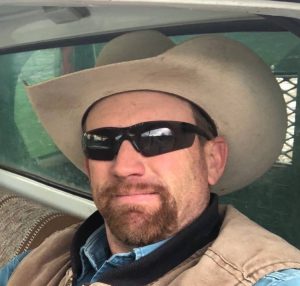 "If I were running a business that grossed $10,000,000 per year, I would probably have my own attorney on staff or maybe more than one. However, much to my dismay, I do not gross even a fraction of that. So why is this relevant your ask? Our team of state and federal law makers has nothing better to do than make new and exciting laws for us to try and follow. Then let's add ballot measures that seek to force us to cut dead trees down. Many of these laws and measures are thousands of pages of drivel and technical jargon. I run a one man freak show (some would call it a business) and it's all I can do to get the work done that needs doing on a day to day basis. So when there is measure X on the ballot that is a 1400 page measure that might affect my business, how do I make an informed decision? I look to Farm Bureau. CFBF has a legal department whose job is to look out for the well being of agriculture. They read all 1400 pages of drivel and boil it down to something I can understand with a minimal amount of research."Peter BauerMember since 2003
1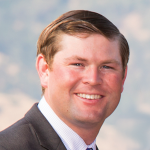 "Being a Farm Bureau member is important for many reasons, but to me the most important reason for being a member is that the people who often times are making decisions about what happens on my farm, elected officials, have no basis for those decisions other than preconceived ideas or what they are being told by individuals who don't have my best interest in mind. Farm Bureau provides a strong, focused voice on my behalf to educate and influence these elected leaders so that I can continue to operate my business and support my family."Frost PauliFormer President and member since 2006
2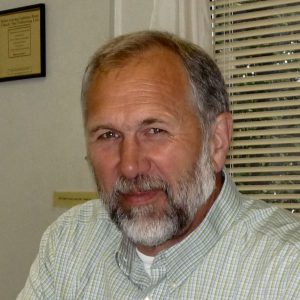 "Living in a state where the political power is concentrated in a few big cities, we need political clout, there is no stronger more supportive ally than Farm Bureau. Whether the issue is local, statewide or national, no one represents rural interests like Farm Bureau."Mike AndersonFormer President and member since 1992