View our calendar for upcoming trainings and workshops.
AB 5: Reclassification of independent contractors to employees under California law
AB 5 went into effect on January 1, 2020. This law may impact the way you do business if you are an independent contractor or rely on independent contractors. For more information on this change please click below to view a frequently asked questions document that was put together by California Farm Bureau Federation.
---
Employment Posters
Posters contain primary state and federal notices that are required to be available for your employees. Place your orders now by contacting our office by phone, 462-6664 or by email, [email protected].
Poster set includes: 5 laminated posters, most information is printed in English and Spanish.
MCFB members receive a discount on poster sets!
---
Health and Safety
Mendocino County Farm Bureau has an inventory of safety related materials available including various signage (samples below), labor law requirement posters, a safety training video/DVD lending library and a number of tailgate training handouts. Please stop by or call the office to see how we can assist you with your safety needs!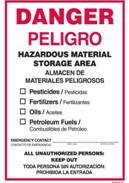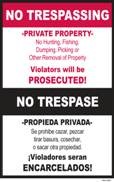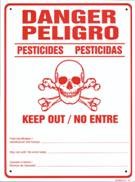 Heat Illness
Cal OSHA Heat Illness Prevention
Night Work Safety
CAL OSHA Night Work Regulation
FELS Night Work Frequently Asked Questions
FELS Night Work Power Point Presentation June 2020
Fire Safety
Mendocino County Fire Safe Council
California Department of Forestry and Fire Protection (Cal Fire)
Wildfire Smoke Regulation for Employers and Employees
UC Davis Western Center for Ag Health and Safety: Wildfire Resources
Safety Training Materials
Cal OSHA Injury and Illness Prevention Program Guidelines
Cal OSHA Consultation Services for Agriculture
Mendocino County Agricultural Commissioner
DPR Pesticide Training Resources